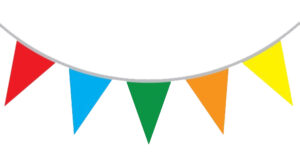 Askham, Helton and District Village Show
will be held on Saturday 3rd September 2022 at Askham Community Centre. 
Download the show schedule and entry forms here.
Report from 2021
Askham and Helton Village Show held on Saturday 4th September 2021 was back to its normal format this year, in the village hall. It was lovely to see a real community event back in the village. There were lots of entries especially in the Vegetable section – everyone has taken to growing their own this year and the flower section bought the lovely smell of sweet peas into the room.  The baking section was also well supported with delicious loaves of bread and cakes and there were plenty of jams and preserves too. The Art and Craft section showed what talented local people we have. The pictures in any media included a portrait constructed entirely of small lego pieces, and the winner of textile craft was a teapot cover with farmer, sheepdog and sheep.
Afternoon teas were served in the garden followed by the Prizegiving. Winners for each section were awarded prizes and trophies presented by Charles Lowther.
Best in Show winner was awarded to Jenney Peachey for her beautiful handmade bunting showing local landmarks on each flag. The Best Young Person award went to Olivia Das for a Tree made from recycled plastic.
The whole event could not be run without a large team of volunteers who help throughout the day, stewards, judges and local businesses who sponsor classes.
Proceeds from the show will be given to Askham Village Hall and Swimming Pool.
Best in Section Results:
Flowers                                           Helen Dunham                  Vase of mixed flowers
Fruit and Vegetables                      Linda Collison                    Pumpkin
Baking                                            Malcolm Holt                     Savoury tartlets
Jam                                                Sarah Banks                        Bramble jelly
Art and Crafts                                Jenney Peachey                 Bunting
Photography                                 Malcolm Holt                     Portrait
Childrens prizes:
12 – 16yrs. Tree in mixed media                 Olivia Das
12 – 16yrs. Poem on climate change        Martha Jess
12 – 16yrs. Rainbow cake                             Olivia Das
8-11 yrs. Mini garden                                     Beck Barr
8 -11yrs. Handwriting                                     Jonathon Das
7 and under. Decorated gingerbread       Ted Ware
7 and under. Flower in any medium         Daisy Lancashire
Askham and Helton Village show results 2021