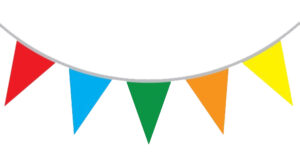 Askham, Helton and District Village Show
to be held on Saturday 4th September 2021  at Askham Community Centre
Askham Village Show held on Saturday 5th Septemeber 2020
We were determined to try and bring back some "normal" to the village and so planned an alfresco village show – to be held in the swimming pool grounds. Risk assessments and a smaller program were hurriedly put into place and with a wing and a prayer we put out the schedule and put our faith in people coming with entries – and the weather.
Well it all started out brilliantly – apart from a little too much wind. Gazebos put up, a lot of blu tack and drawing pins applied and we were all set up with a good number of entries. The craft section and children' s entries were especially good with a lot of talented people in the village. The baking challenge of a harvest loaf proved that we all look at the internet for ideas and recipes!  I think the flowers, vegetables and fruit have suffered with very unpredictable weather this summer, but even so, some amazing produce came forth – including grapes, figs, aubergine and perfectly huge carrots. The photos reflected some strange happenings and achievements during lockdown and the poems were a snapshot of lockdown – cleverly written.
Judging took place – thanks to Martin Ogle, Val Corbett, Kathryn Klottrup and Krystyna Rae and certificates and awards put out.
Best in Show was awarded to Wooliam and Jumper – an amazing wire sculpture done by Julie Inkersole
Winners of Best in Section were:
Flowers                Helen Dunham
Baking                   Joanne Das
Vegetables         Tony Corbett
Handicraft           Julie Inkersole
Young People    Olivia Das
Photographs      Linda Collison
Then – the rain came. I am sure it was not forecast!! When has the forecast ever been right this summer? Thank you to all the hardy folk of Askham, Helton and further afield for coming out and viewing the exhibits. Sadly the teas in the new community garden did not happen, but people still got their cuppa and cake in the hall.
A huge thank you to everyone who exhibited. I am sorry your entries and prize cards got a little wet (or even soaking wet and ruined). I know how much time it takes doing the crafts especially. We do hope you sort of enjoyed the day.
See you next year!
Linda Collison, Laura Harker, Sarah Thomas and Mary Westgarth (the show committee).
Postscript:
All entries were free but we asked for donations on the day to help us cover the costs. As a result of your generosity we received £296.15 and after taking all expenses out we had a surplus of £121.68. The committee has decided that for this year, as a reflection of the difficult times that many find themselves in,  we should help those in special need in the Penrith area and have sent £70 to Penrith Food Bank. The remaining surplus will be used to print next year's schedule!