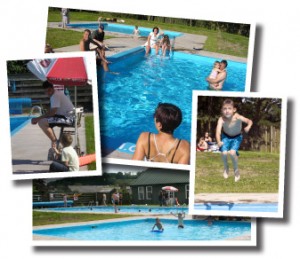 2021 Season
IMPORTANT – in line with COVID guidelines, pool numbers will be restricted this season. Therefore it is highly recommended that ALL POOL SESSIONS SHOULD BE BOOKED ONLINE at TicketSource to avoid disappointment.
Booking will open for the sessions one week in advance.
Commencing Saturday June 5th the pool sessions will be:
Daily including weekends 4 – 5.30pm
Weekends there may be an extra session 2 – 3.30pm
Tuesdays and Thursdays – Adult only swim 6 – 7pm
Please note that occasionally we experience some alterations to the usual opening hours – please see Ticketsource or  Facebook for the most up to date opening hours.