While in and around Askham & Helton there are many interesting places to visit and stay, we have compiled a list of some of the things you may be interested in!  Be sure to let us know if you feel we have missed something!
Askham Stores
Right in the centre of Askham, the fantastically well stocked village shop (Askham Stores) is the hub of activity in the area. The friendly staff will help you out however they can during your time here.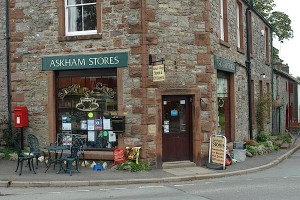 Places to Stay:
Places to eat and drink:
We have two great traditional pubs in that serve good homecooked food and have an excellent range of local beers and also offer accommodation.
What to do in the area: